Shop Local with Me: February
Happy February local shoppers, coffee lovers & foodies!
February has been a month filled with highs and lows. As I am closing out my second to last trimester as a senior at Johnson & Wales University I'm feeling the impending doom of the "real world" and "adulting" that is just around the corner. This past week has been jammed packed with group projects and exams as we prepare for finals this upcoming week and then finally spring break! I am going to be traveling to St. John with my mother and grandma a week from today and I am so excited to escape the cold.
I am not a huge fan of snow but one of my favorite memories from this month was being snowed in my apartment with all of my best friends. We braved the foot of snow on the roads and sidewalks to go get brunch the next morning. Another favorite memory is a Galentine's day brunch my friend Taylor hosted at her home. She was lovely enough to make sure there were plentiful vegan options and I cooked some tofu scramble for my friends.
There were also lows, due do the roads being so horribly plowed in Providence a school bus trying to make a sharp corner ended up hitting my parked car. I was late to work and my car is still currently in the shop. I'm not sure if it will be fixed before spring break. However, no one was hurt so I just remember to count my blessings. Speaking of, I was crossing a crosswalk last night and a truck that was stopped accelerated when I stepped in front of it knocked me over and ran over my foot... ouch. The driver had been looking left waiting for a break in traffic and did not see me walking from the right. It was slightly traumatizing but nothing is broken and after the initial shock I was fine. I spent last night icing my twisted leg and watching Game of Thrones. R.I.P. to my favorite combat boots that now have gaping holes ripped in them.
In speaking with all of my friends over these past couple of days it seems everyone is fighting a battle or has had an instance of bad luck lately. To name a few, relationship issues, new beginnings in new cities, lost wallets, infected eyes, family trouble, breakups, anxiety, depression, and the list goes on. My two car incidents that both resulted in no injures are blessings.

"Everyone is fighting a battle you know nothing about, be kind always."

When you are feeling down my best advice is to avoid throwing yourself a pity party. Reach for moral support from your close friends and family but continue on with your day. Surround yourself with your friends and go do things that make you smile. For me those things are brunching, grabbing coffee, taking photos and doing some local shopping.
So enjoy this post on some experiences that made me smile this month :)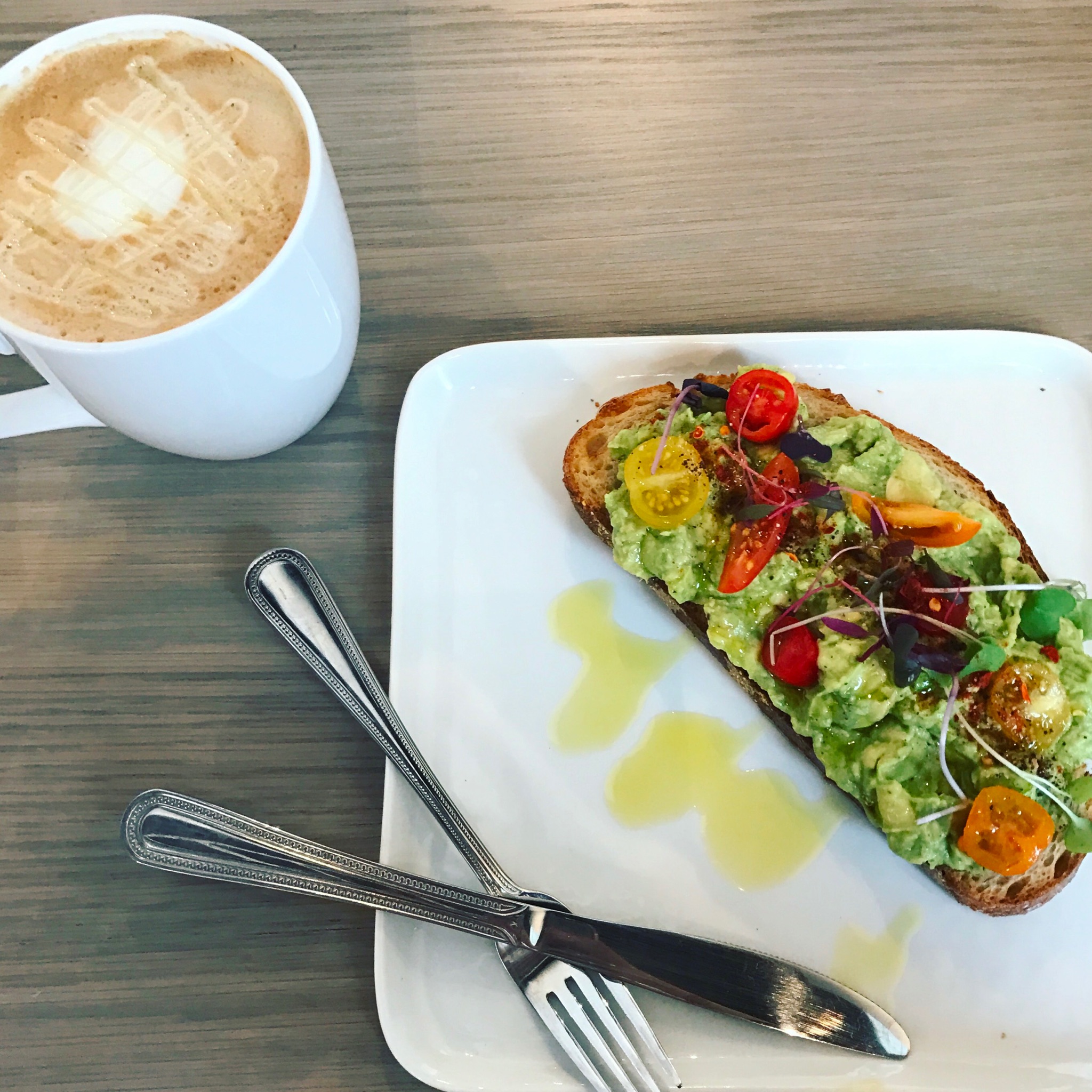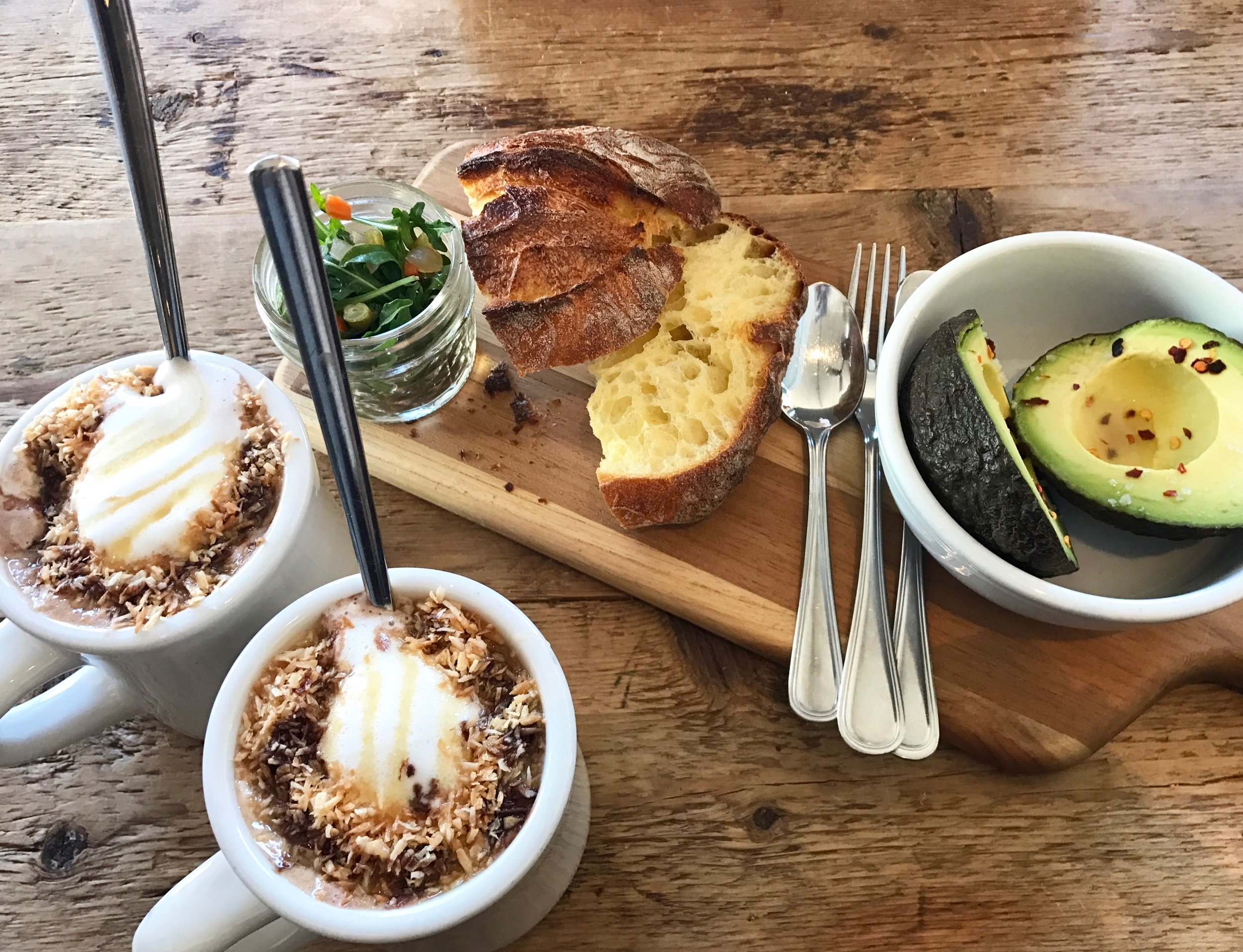 The new cafe Sydney Providence on Exchange Street has been taking Instagram by storm with their signature "avocado smash" however, The Shop has been doing avocado toast and doing it well for much longer than the new café on the block. The Shop's version comes with a whole avocado, chile flakes, and an optional side of pickled micro greens which i quite like. The benefit of The Shop is that they use thicker bread, but for all you lazy avo lovers, Sydney mashes the avocado and puts it on the toast for you. Omnivores can add feta, smoked salmon, and even poached egg but thats not much of a selling point for me. Both cafés do the dish well and have great atmospheres to grab coffee with a friend. The shop is cozier while Sydney offers a brighter more spacious environment for say working on a blog post! We couldn't resist trying The Shop's new vegan Samoa Hot Coco and the cute coffee mural outside made for a cute photo-op.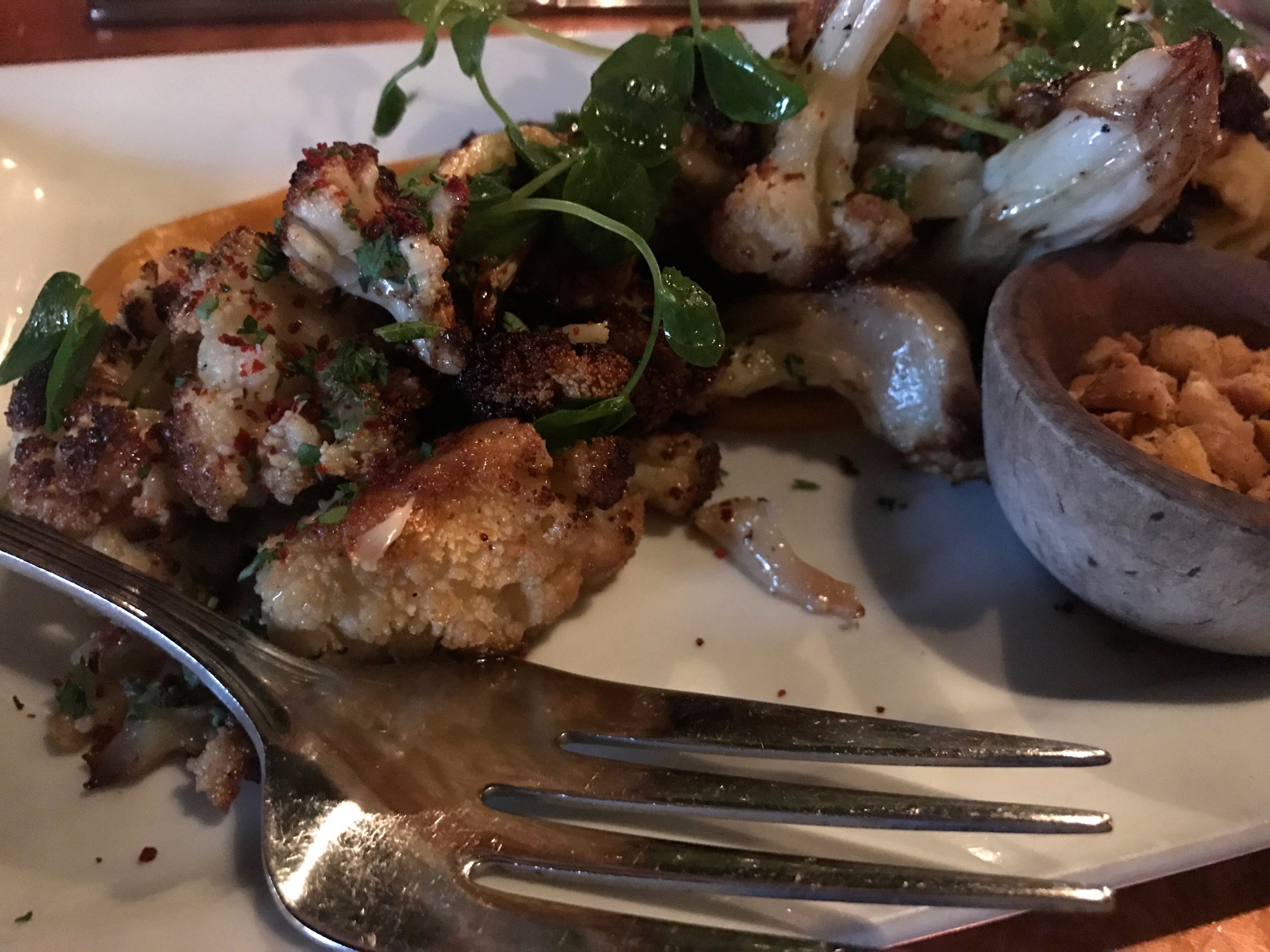 Milk Money RI is a hidden gem! I hadn't thought to go there because with a name like Milk Money could there really be vegan options? However while dropping off a coffee for a friend of mine that works here I was enticed by the atmosphere to stay and try something off of the menu. This basement restaurant / bar has the cutest unfortunately dairy milk derived decor I've ever seen, from glass milk bottle lights to a wall constructed of milk crates. If not dinner, this is a perfect spot to grab a drink and some appetizers. We tried the roasted cauliflower and the charred brussels sprouts. Both were delicious but the squash hummus that came with the cauliflower was my favorite part!
Like No Udder is back open! This all vegan ice cream shop is located on Ives Street, the same street as PVDonuts. Until the warmer months they'll be open exclusively on weekends until 9:00pm. They will be back to regular high season operation hours in April. I tried the vegan version of a blizzard which had Oreos mixed in and coconut whipped cream on top. The whipped cream tasted interesting, I pinpointed the flavor to that of a Lucky Charms' marshmallow. Overall is was good and I would go again. The owners were quite nice to chat with. I think I'll have to try a hard-serve ice cream flavor next time I go.
4. Nava~ Wickenden Street
My favorite boutique in Providence is Nava on Wickenden! Everything in the store is so adorable. They have clothing, purses, sunglasses, air plants, succulents, candles and loads of other knick-knacks. They workers were very sweet to let me take as many photos as I wanted and were also interested to check out my blog as well!
On this trip I picked up a new pair of sunnies ($14), a candle that burns to reveal a moonstone ($12) and a cute pack of matches ($3).
Wander often, wonder always & remember to shop local!